Tex Amps 5-Watt Prototype - 2010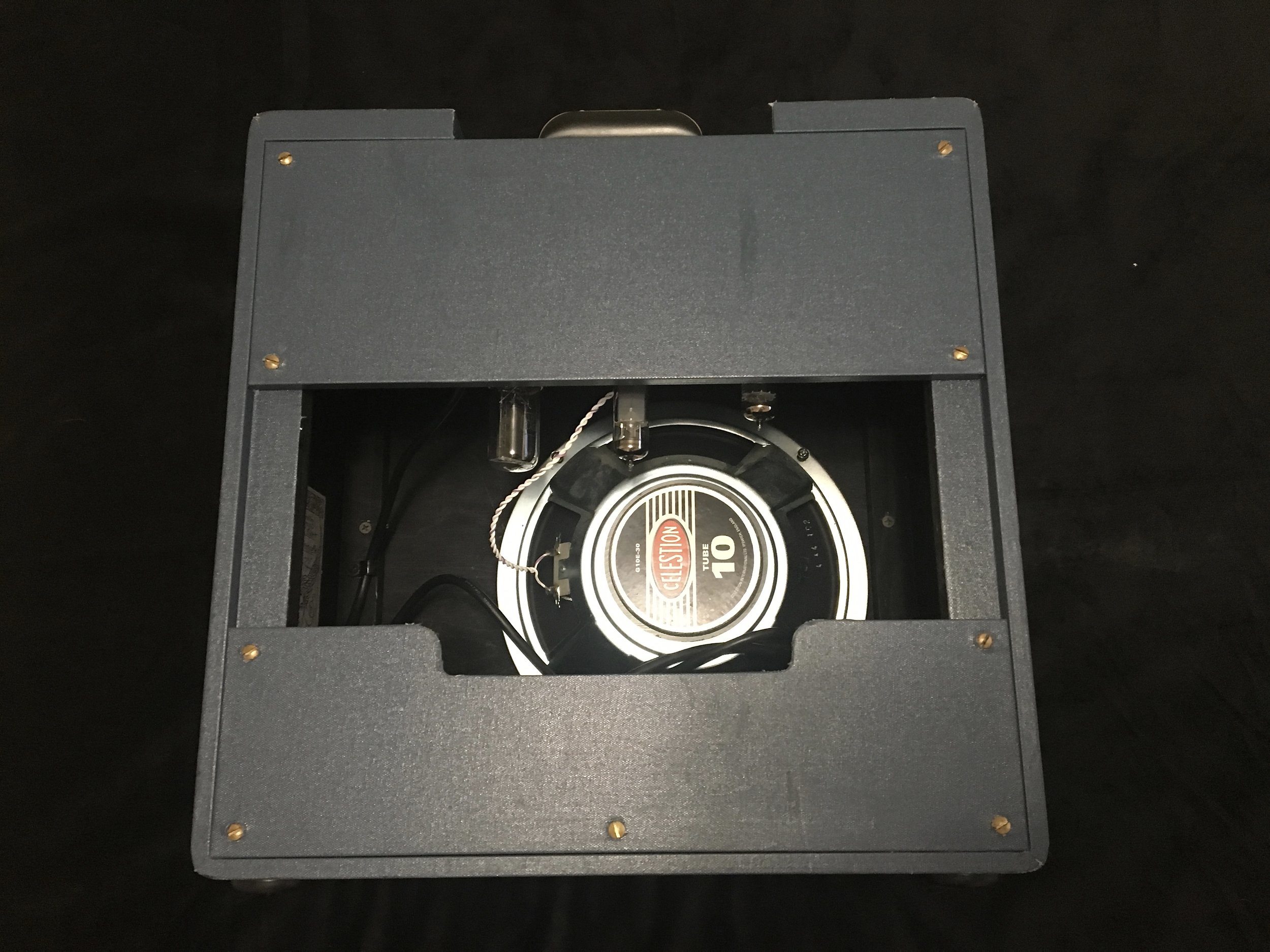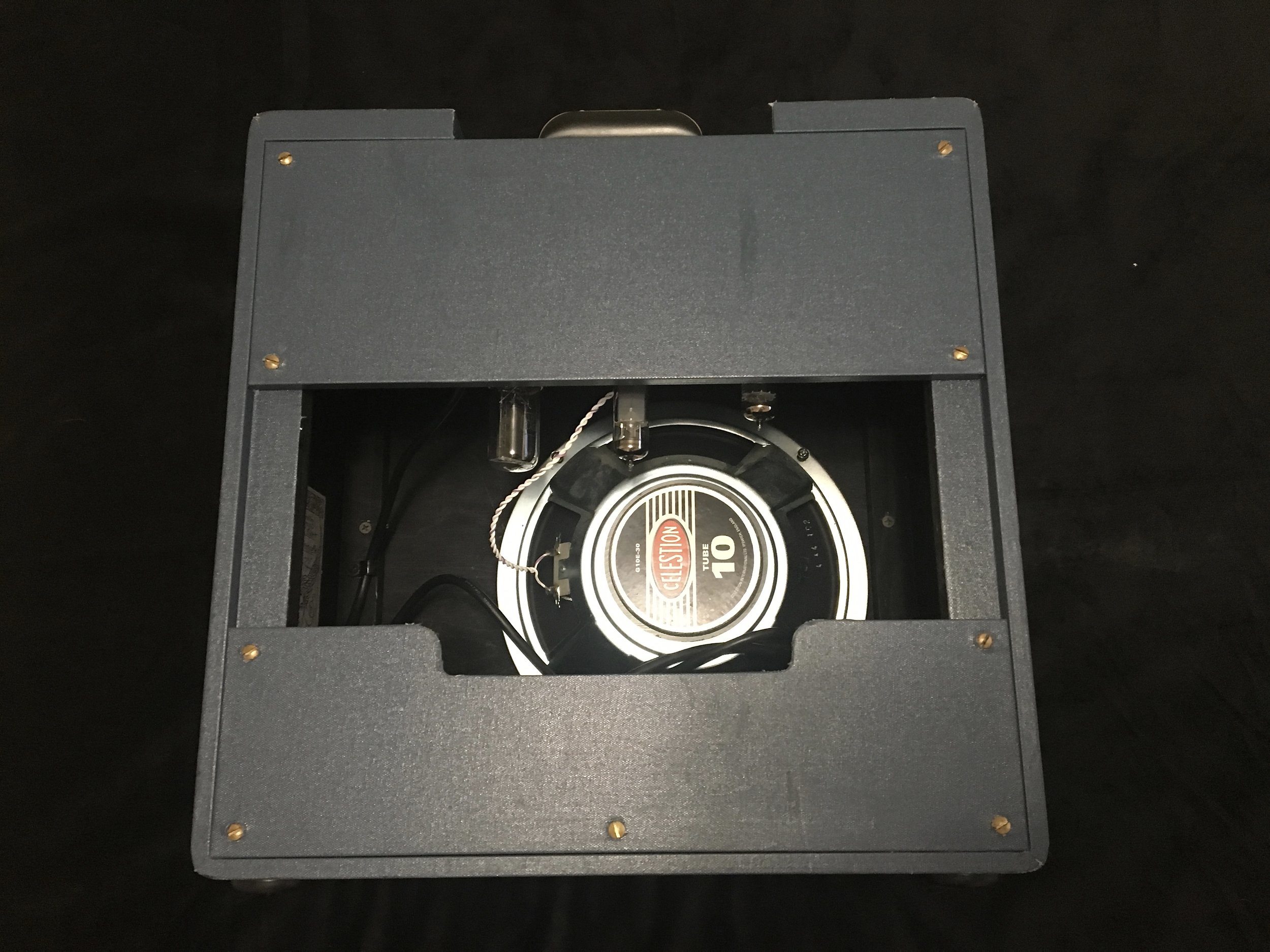 sold out
Tex Amps 5-Watt Prototype - 2010
For your consideration! A Teixiera Amps 5-Watt prototype. Scale down the volume of the Bernie, but keep the dynamic touch, bass response, chime, and non-master volume gain. Build it in a champ style chassis with a rexine covered cabinet, blend NOS & recent tubes and a matched Celestion G10E-30 10" speaker and you have an amazing, single ended 5-watt tone monster ready for gigging, recording and home practice.
Don't let the output rating fool you, this will hang with a live band and put you right in the sweet spot for the majority of your playing.
This amp was built in 2010, and was rebuilt in November of 2018 by Tony at Tex Amps to deliver Tony's current circuit. Flavors of Vox, Tweed and vintage Marshall blend to make this amp a hi-fidelity touch sensitive blast to play. Please inquire!
Tubes : (1) EZ81, (1) EL84, (1) ECC83
Speaker : Celestion 10E-30 10"
Cover : Rexine
Thank you for your interest in this gem!