Tao Guitars T-Bucket "The Winey" - New!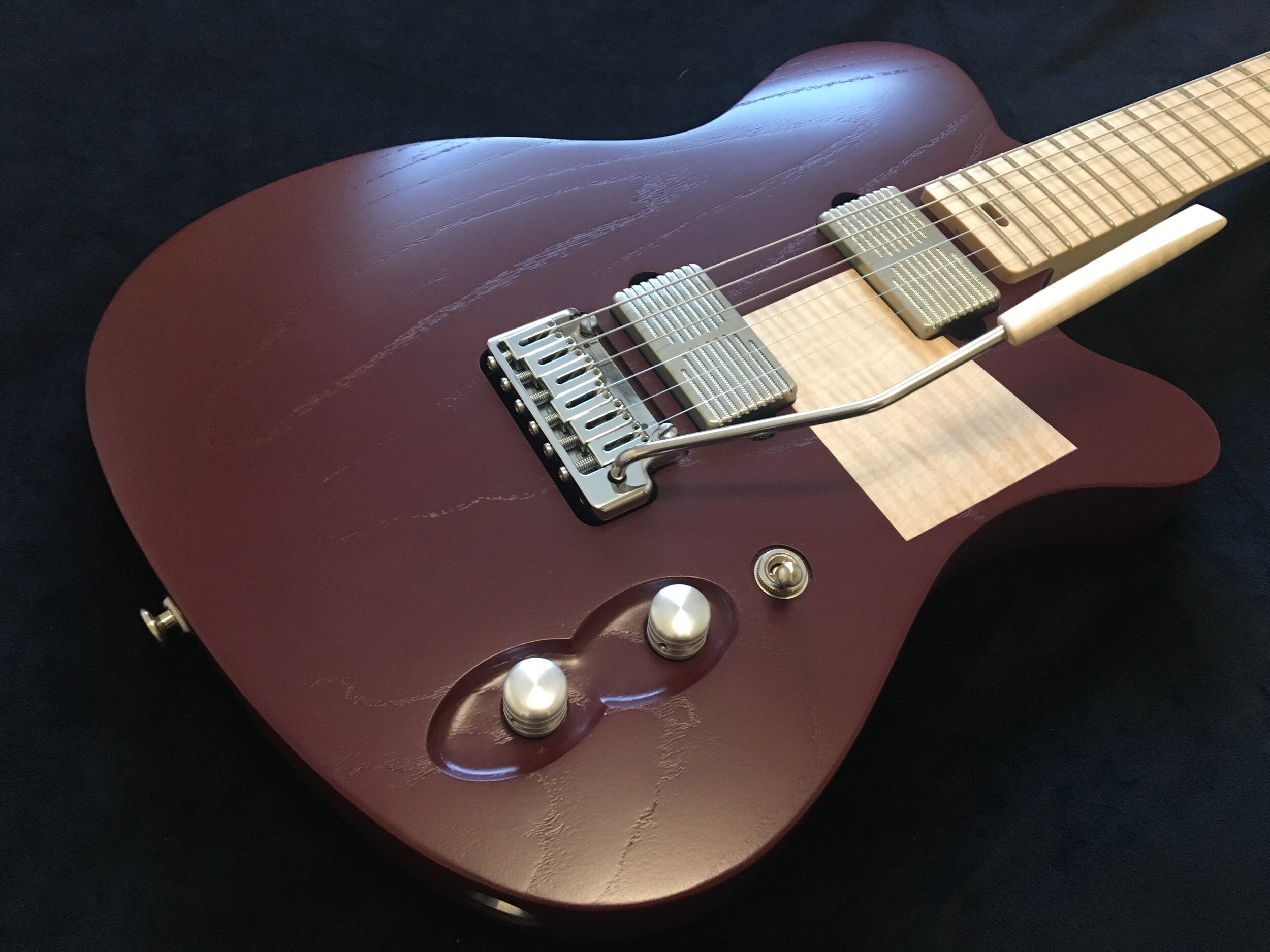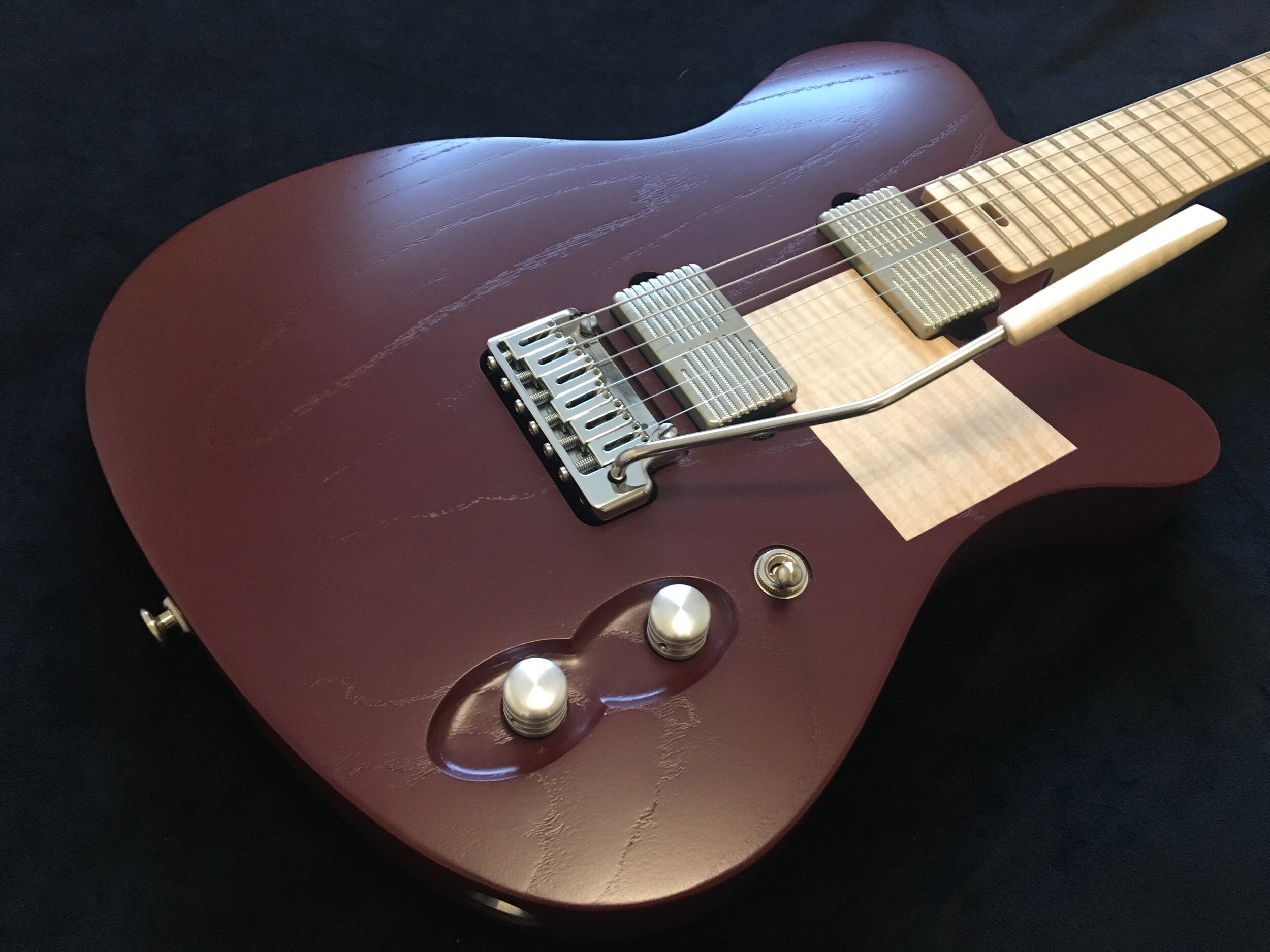 Tao Guitars T-Bucket "The Winey" - New!
Another masterpiece from the boys in Brussels. John and Serge have provided us here with a foray into formal wood choices in the style of a Fullerton single cut, with a lightweight Swamp Ash body and quarter sawn Maple neck with a flamed maple fretboard. From a wood perspective, it is all there.
Now to add thickness and harmonic complexity, we've ventured into Kalamazoo territory with two Benedetti Double D hum buckers with the ability to split coils for Single Coil tones, and a 24.75" scale neck as well.
Adding usability to this package is an ABM 5200C Vibrato Bridge. The body is recessed behind the trem to allow for maximum range on the free floating bridge. This provides the ability to sculpt amazing fluid melodies and providing warble tones ala Jeff Beck, a renown Oxblood finish guitar user.
To top it off we have the Tao custom fretting on the neck with a slimmer fret size above the 12th fret to allow easy fretting and chording above the octave, coupled with a generous vintage V neck carve that is a pleasure to work around.
The fit and finish is outstanding. Beautiful matte oxblood finish with the flamed maple inlaid pick guard and the matching vibrato arm tip. It's as beautiful to look at as it sounds.
We are honored to be representing Tao Guitars, please be in touch regarding this beauty.
Specs
Body: Lightweight Swamp Ash
Neck: Quartersawn European Maple
Fretboard: Maple
Tuners: Gotoh vintage locking
Bridge: ABM 5200C
Pickups: Benedetti Double D humbuckers
Controls: Volume, Tone, CTS Pots, push pull for split coil, 3way pickup selection
Fretting: Tao Custom
Case: Mono Vertigo
Please be in touch with questions, thank you!