Briggs Guitars Ventura Prototype Shop Demo - Shell Pink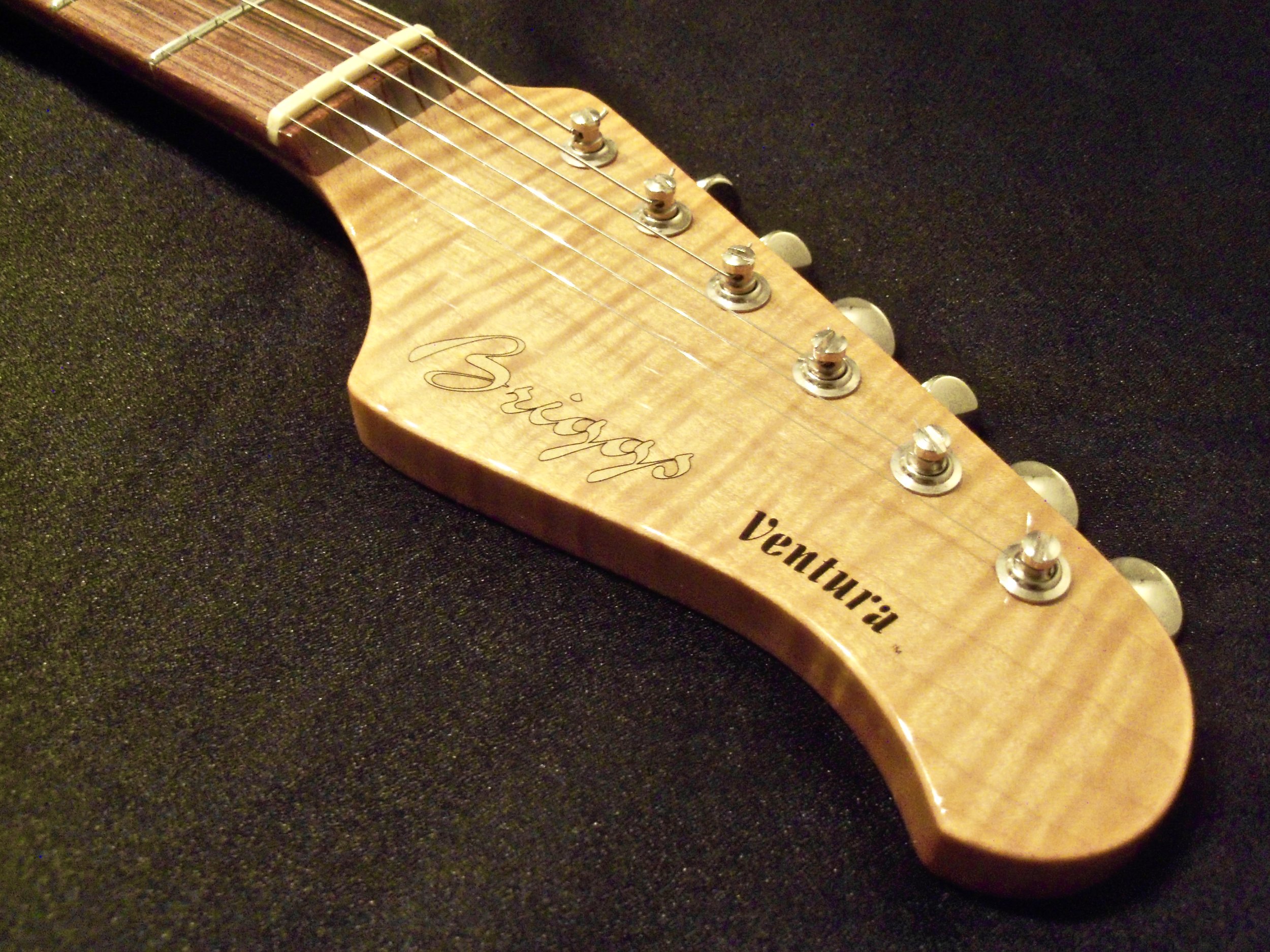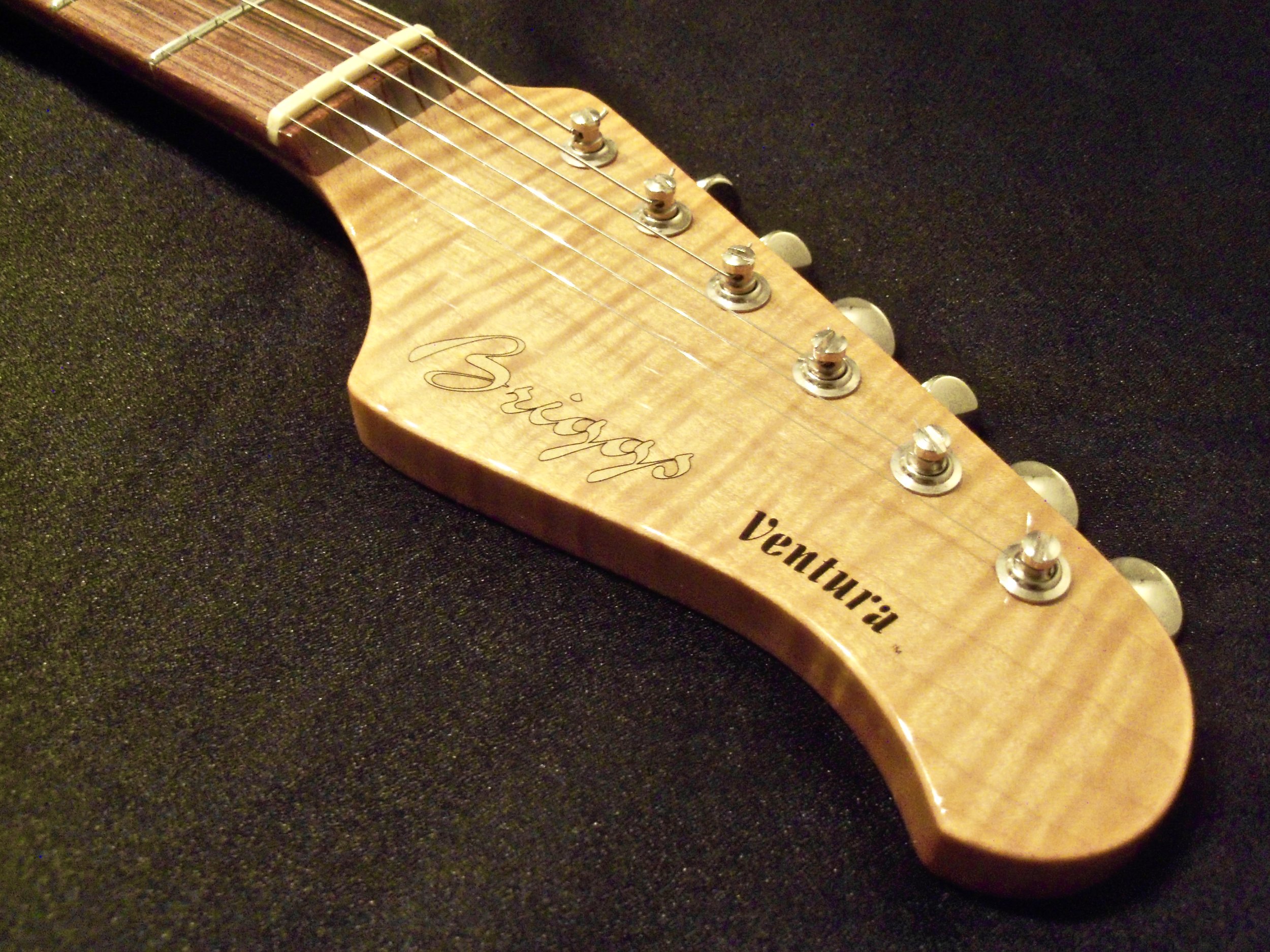 sold out
Briggs Guitars Ventura Prototype Shop Demo - Shell Pink
The first production model Ventura. I met this guitar when we were on a trip to North Carolina, and were lucky enough to get some time with Jack at his shop. We played a number of his guitars, all astonishingly musical, drop dead gorgeous, with the standard off the charts playability. The ones that surprised me the most? The Venturas.
You know, builders can generally get one side of the Gibson/Fender equation correct and if they do that well, they can be a success in this business. Having only played Jack's guitars that had a 25" scale and under, I didn't know what to expect with this.
Turns out Jack has hit on a fantastic formula. Glassy tones, woody tones, plenty of quack in the in between tones, with a enough output AND warmth to just win at the strat game (Alnico II magnets wound approximately 6.5K, 6.9K and 7.7K neck to bridge). Unplugged, it rings forever, and that extends to its performance plugged in.
It definitely sounds like one of Jack's guitars. Just very well balanced across the spectrum with clarity and warmth. It has Jack's signature soft attack with a very long harmonically complex tail to each note, and it just has tremendous sustain. Frankly, I don't know how he does it. It's very easy to make music with at all ends of the spectrum.
The coup de grace are the woods. 1 piece light weight Swamp Ash body, coupled with a Reserve Stock Program flamed Maple neck harvested in 1960, topped by the an incredible chocolate brown Madagascar Rosewood fretboard. All coming in at 6lbs. 10oz!!
My wife states that Jack should market these guitars to women, as they are light, play effortlessly and sound otherworldy. I think she may be right.
This guitar has been played as a shop demo for a few years, yet remains in excellent condition with just a small indentation below the neck plate on the back.
Specs
Ventura s/n-6028 - Constructed 2013
1-pc. Swamp ash body
Briggs Ventura pickups
full boat neck
Reserve Stock Air Dried fiddleback bigleaf maple neck harvested in 1960
Madgascar rosewood fingerboard
chrome hardware
medium jumbo stainless steel fretwire
Gotoh Wilkinson vintage all-steel bridge
Gotoh Kluson-style locking height-adjustable tuners
Parchment pickguard w/Strat knobs
Paperwork
G&G Hardshell Case